Table of contents
Hey folks 👋
Let's talk about converting your casual readers into dedicated fans by using lead magnets. And if you stick around, there's 3 free Notion templates for you to download too.
Coming Up...
In the next five minutes, we're going to cover:
What a lead magnet is and why it's valuable.
The 5 best (and free) lead magnet creation tools.
10+ lead magnet ideas you could create today.
---
🤔 What Is A Lead Magnet?
A lead magnet is one of the most important tools for growing a dedicated audience. They're also super easy to create.
It's something valuable that you give out for free. It could be an infographic, a video guide, a Notion template, or anything else.
At Creatorpreneur, we offer everyone our 5 day email crash course - click here to receive it if you haven't already.
The one rule? Someone only gets it in exchange for providing you with their email address. That seems only fair right?
🧐 Why Are They Useful?
For your audience: they receive useful resources, tools and products free of charge.
For you: you're growing your owned audience. You've heard it before, but getting people onto your email list is incredibly valuable. You now have permission to drop into their inbox, and that opens a lot of doors.
By giving away genuinely valuable content for free, you'll build an audience that knows, likes and trusts you.
This is not to say you should immediately follow up with a sales pitch for your $5000 course. You may have their attention, but you don't yet have their trust.
You don't need a new lead magnet every week. If you're writing a newsletter, for example, you're already providing something for free. But if you can occasionally add something extra, it won't go unnoticed.
The aim is that you've eventually provided your audience with so much value for free, they'll want to buy your first premium product before you've even asked, because they know it's going to be useful to them.
🛠 5 Tools For Creating Lead Magnets
The only thing you need before getting started is a way to collate people's emails. Here at Creatorpreneur, we use ConvertKit.
Once you've got your first email secured, you can think about which lead magnet you want to send out.
Here are the best tools for creating them:
📜 1/ Google Docs
Create valuable PDFs straight out of Google Docs. If you can write word documents, you can make lead magnets with Google Docs. Perfect if you want to create:
a) Starter Guides - teach them the basics of a new skill, for example:
'The Beginner's Guide to Brewing Perfect Coffee'
'How To Start An Email Newsletter From 0'
b) Written Step-By-Step Walkthroughs - something that gets your audience from A to B, for example:
'10x Your Twitter Audience In 5 Steps'
'A Step-By-Step Guide to Inbox 0'
c) 'State of the Industry' Reports - giving people a rundown on developments within their niche, for example:
💡 2/ Notion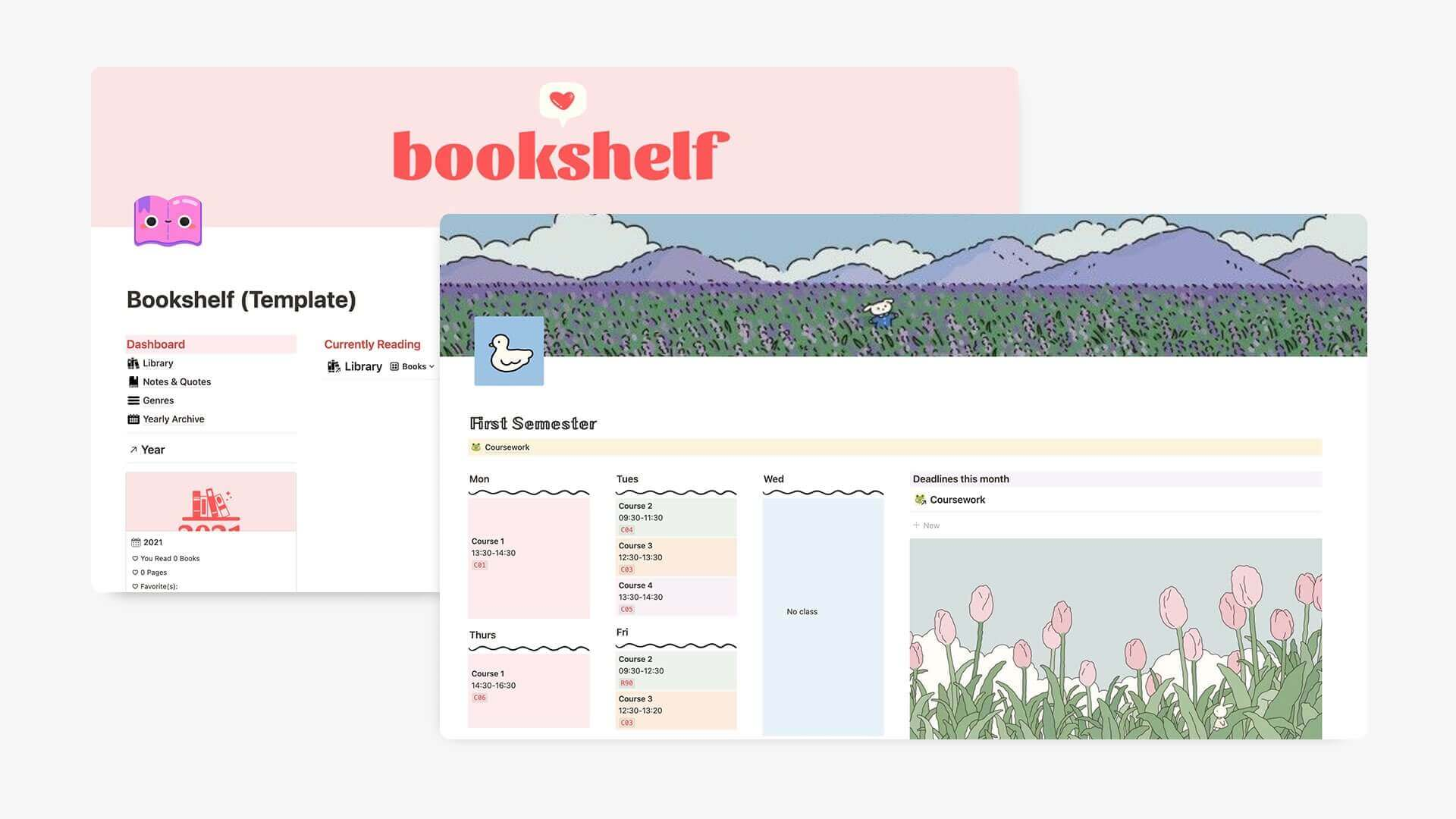 You can make almost anything in Notion. Their $0 plan has all you need to make a good lead magnet, but you can also click here for 25% off their paid plans 🎉 Notion is ideal if you want to create:
a) Templates - if your audience uses Notion, you've probably built templates they would benefit from. It might be a content creation hub, a goals tracker, a meal prep template, or anything. In fact, I'm attaching two templates to this email for you to use. An actual lead magnet - how meta 🤯
b) Resources Lists - gather resources your audience would find useful. You can do this anywhere really, but they look so clean and well-organised on a Notion page ❤️ For example:
📐 3/ Figma
Design UI templates for your audience to use or take inspiration from. This is useful for creating:
a) Themes - design templates for blogs, apps, newsletters, and more.
b) Website Designs/Wireframes - create amazing looking website templates/wireframes.
c) Infographics - distill information into simplified, eye-catching visuals.
🎨 4/ Canva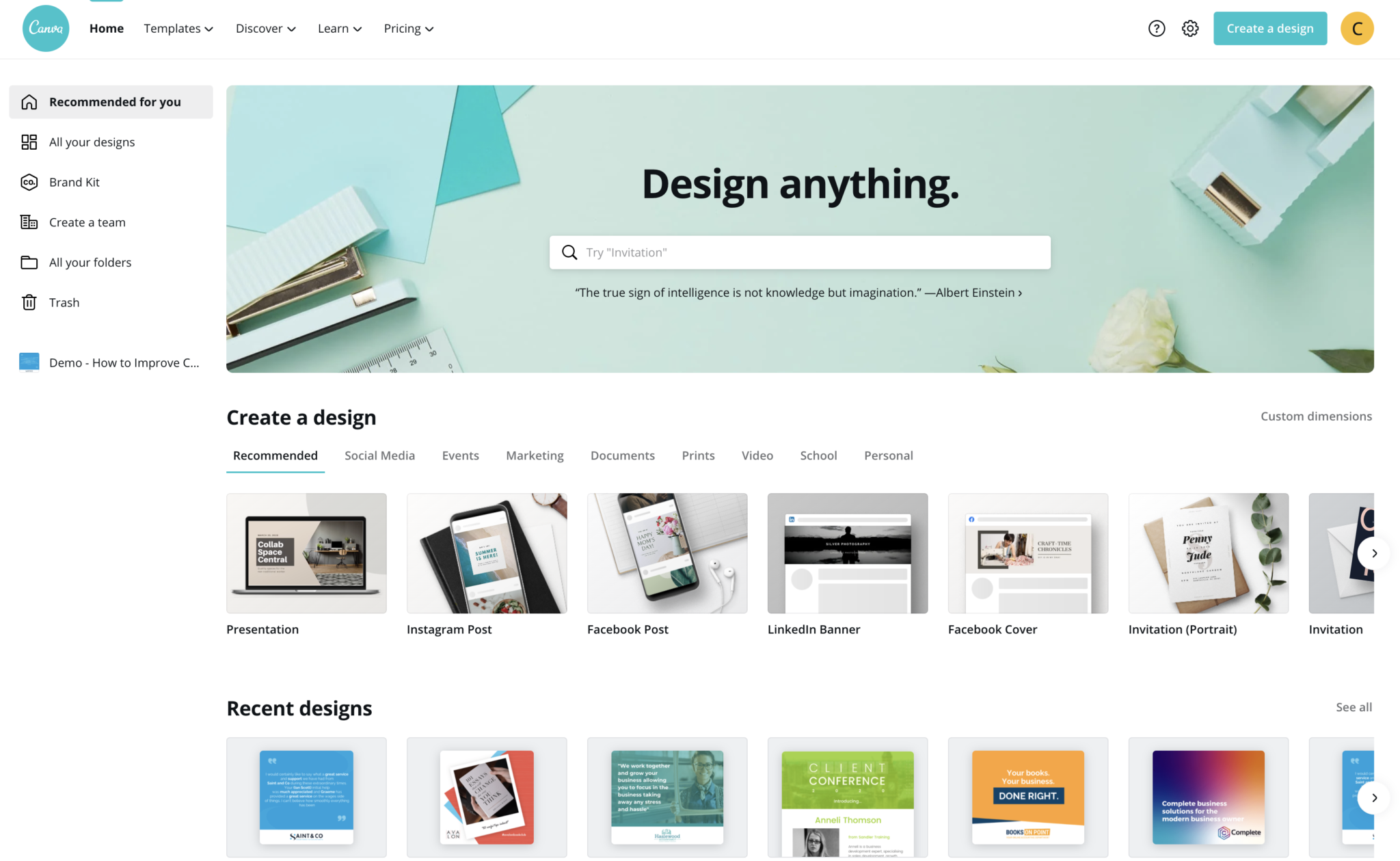 Design beautiful visuals in minutes. Perfect if you want to create:
a) Thumbnails - create amazing thumbnail ideas/themes your audience can take and adapt for their YouTube channel.
b) Worksheets/checklists/recipes - turn what could otherwise be a dull, list-like lead magnet into something visually appealing.
c) eBooks - you can literally design the whole thing in Canva. An amazing lead magnet if you have lots of info to pass out, for example:
'How To Create Your First Course in 5 Days'
'The Creator's Social Media Marketing Handbook'
💻 5/ Loom
Screen Recorded Video Tutorials - Loom records both you and your screen. Your audience might appreciate seeing you physically walk them through a process, for example:
'Setting Up My Complex Notion Dashboard, Simplified'
'How To Create A Website From Scratch Without Coding'
---
Providing your audience with free value gives them something they'll be grateful for, and builds their trust with you. It's a win-win for everyone.
Have a great rest of your week,
George
Man at Typewriter
Creatorpreneur
---
🐦 Creatorpreneur Twitter
I turn all these newsletters into tweet threads, so if you found this useful it'd be fab if you could show the thread some love ❤️ It really helps us reach new people :)
We tweet every day about Creatorpreneurs and the creator economy, and we'd love to keep the conversation going over there with fine folks such as yourself.
🚀 Part-Time Creatorpreneur
Our new course, 'Part-Time Creatorpreneur' is available now!
This self-paced course, presented by Ali Abdaal, distils all the lessons learned in his journey from casual YouTuber to 'professional' Creatorpreneur.  After three years, dozens of business books, and tens of thousands spent on business coaches, Ali turned his creative hobby into a business which turned over nearly $5 million last year.
'Part-Time Creatorpreneur' gives you the principles, tools and resources to scale up your creative side hustle in the same way.
We'll always offer tonnes of free content here, but for anyone who's super serious about taking their creativity to the next level, scaling up efficiently without burning out, and driving revenue, this course will be incredibly valuable.