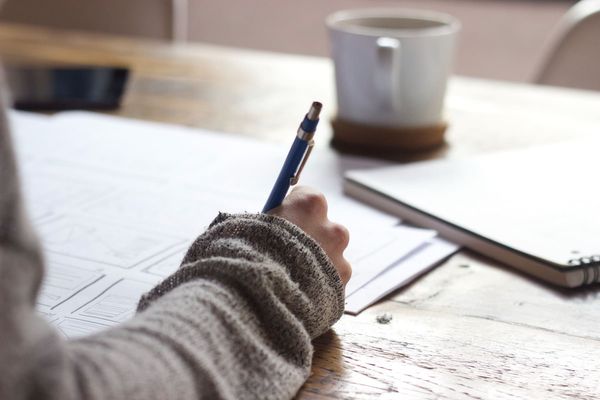 🧠 Join my Team - Head of Content
---
Hey everyone 😁 I'm looking for a Head of Content to join my team as the first full-time hire. You'll work directly with me to help create written and video content for my YouTube channel and website, and help manage and grow the businesses that surround these.
This is the perfect role for someone who is hungry to learn and grow. There's no bureaucratic paperwork or super-long protocols to follow. You'll wear multiple hats, and have lots of freedom and creative control to hopefully impact millions of people.
On-target earnings: £35,000
Closing Date for Applications: 31st October 2019
Who am I?
I'm a doctor and YouTuber. I make videos and write articles about medicine, tech and productivity. The loose 'mission statement' is to educate and inspire young people on our shared journey of living happier, more productive lives.
Links: YouTube Channel| Website| Podcast| Email Newsletter
What you'll be doing
Writing high-quality long-form educational content for the blog, Eg: converting some of my videos into articles, eg: how to study for exams, spaced repetition, the retrospective revision timetable etc.
Researching and writing scripts for educational YouTube videos and articles, Eg: If I suggest a title like 'Should you study with music in the background?' and suggest some provisional thoughts, I'd want you to take those suggestions and do some research, find relevant scientific papers, and formulate a video structure + script which can then be turned into a blog post / article.
Managing a team of content writers for individual projects. This will become more relevant as we grow and need to recruit more people.
Managing content across various social media platforms (eg: YouTube, Instagram, LinkedIn, Email, Blog).
Project managing video production and editing when the occasion calls for it - No experience required, just a willingness to learn and generally being adept at using a computer.
Managing and growing various streams and channels of revenue.
Perks of the Job
Development - You'll learn / improve a set of very useful skills like writing, content marketing, research, advertising, managing a team, managing a business, video production, video editing etc.
Paid Leave - 6 weeks, fully paid.
Trajectory - You'll be an early-stage team member in a multi-faceted online business with characteristics similar to high-growth startups. In 2 years for example, the YouTube channel has grown from zero to 370,000 subscribers, with reach and revenue significantly higher than many traditional businesses.
Flexibility - You'll mostly work from home at whatever hours suit you best.
Impact - Your work will be seen by millions of people around the world, and hopefully impact them in a positive way.
Adventure - You'll be able to join travel opportunities and other fun things that come with working in a choose-your-own-adventure business.
Ownership - If you've got fun or interesting ideas that align with the business goals, you'll have free reign to make them happen without having to wade through red tape and middle-management.
Mentorship - You'll work directly with me every day, for whatever that's worth. I'd hope you'd be able to learn from my experience of building businesses, growing an audience and wearing lots of hats at once.
The Ideal Applicant
If you don't fit some of these but still think you'd be a great fit for the role, please explain your position in your application. I'm more than happy to be flexible for the perfect person.
You're based in the UK, and willing and able to travel to Cambridge at least once per week. As much as I love working with people from all over the world, the first hire probably needs to be someone I can physically meet regularly.
You're able to make this your full-time job.
You don't mind working evenings and weekends if the occasion calls for it. As a doctor, sometimes I'm only free at odd hours, so you'll need to be pretty flexible to work with me.
You're keen on working together for at least three years. I'm looking for someone who wants to play the long-game.
You speak and write English fluently and have graduated from university.
You've seen / read / heard enough of my content to understand the content strategy, tone and style. You've got some ideas on how to expand into other categories that'll provide value to our audience.
You've got some experience of writing, preferably on the internet. You understand the reasons why writing on the internet is different from academic writing.
You've got some interest in tech, productivity, apps, entrepreneurship and/or personal finance. Lots of our content will be based around these topics, so having an existing interest in them will make things much more fun.
You enjoy reading self-improvement books. If you think 'I'd never read a book about happiness', we're probably not the right fit for one another :)
You're good at figuring stuff out. You're willing and able to learn new skills by using Google and YouTube, and don't shy away from responsibility.
How to Apply
Please fill this Google Form. You'll be asked for:
Your CV.
A cover letter that includes how you fit each of the numbered points above. If you don't meet some of the points, please explain why you'd be a good fit regardless.
The Application Process
I'll shortlist the candidates based on the cover letter.
If you're shortlisted, you'll get an email with a trial task (probably something like converting one of my videos into an article).
I'll interview the final few people in-person / over Skype to finalise things.
Thanks, and hope to hear from you soon!