I've refined my collection of 'best productivity apps' over many, many years. I've kept all the good apps, and deleted any that weren't efficient, or easy to work with.
I used most of these apps in my old life as a medical student and junior doctor, to help me study and create videos on the side. Now, I use them to run multiple businesses and grow a 3M-subscriber YouTube channel.
OK, let's get started.
🖐️ My Five Categories
Broadly speaking, I have five categories for my productivity apps, based on what I use them for:
Coordinate – to coordinate my schedule, to-do's, and keep track of documents.
Communicate – for chatting with friends, and communicating productively with my team.
Consume – for reading, listening to podcasts, and soaking up knowledge.
Capture – for note-taking, highlighting, and retaining useful bits of information from the things I consume.
Create – where the magic happens, the apps I use to draft + create my own original content.
🧠 Coordinate
You need three main things in the Coordinate department. A calendar to manage your schedule, a task management system to track to-do's, and a file management system for all your documents. The best productivity apps
📆 1. Fantastical
Usefulness Score: ⭐⭐⭐
Price: $3.33/month
Fantastical is the calendar app I've used for the last five years. It's absolutely sick. Although it's Mac only, it can connect to Google, iCloud and Outlook calendars. So all of your events are in one place.
And it looks really pretty.
One of the things I like most about Fantastical is its natural language processing. For example, here's how I create a new calendar event. I just type '15th of April 3-5pm, meeting with Taimur at Nandos'. And Fantastical will add that to my calendar with all the relevant information. Which is super handy.
The way I run my life, unless something is in my calendar it basically doesn't exist. I never have to worry or wonder about what I'm doing next. It's all there on the calendar.
📂 2. Google Drive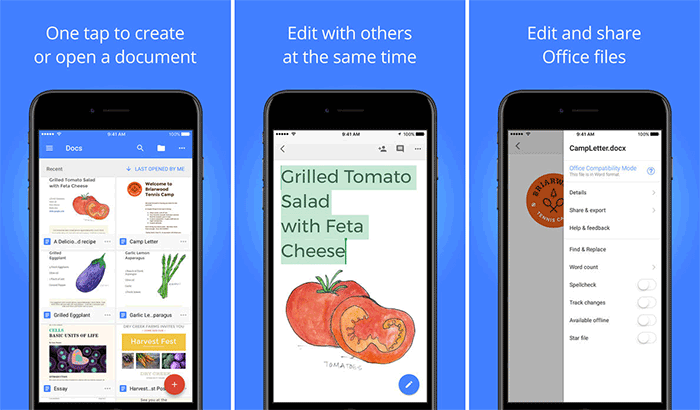 Usefulness Score: ⭐⭐⭐
Price: 15GB free, 100GB $1.99/month, 2TB $9.99/month
Although I'm an Apple fanboy, I don't use iCloud for file management. I'm Google Drive all the way, and have been for the last 10 years. It's simple, uber-reliable, and does the job.
I have a personal Google Drive account (2TB storage) for my own photos and documents. And for business stuff, we use Google Workspace, which has unlimited storage – we've used 20.3 terabytes of Google Drive storage as a team so far.
It's pretty insane that you get that much storage as part of the business plan.
✅ 3. Todoist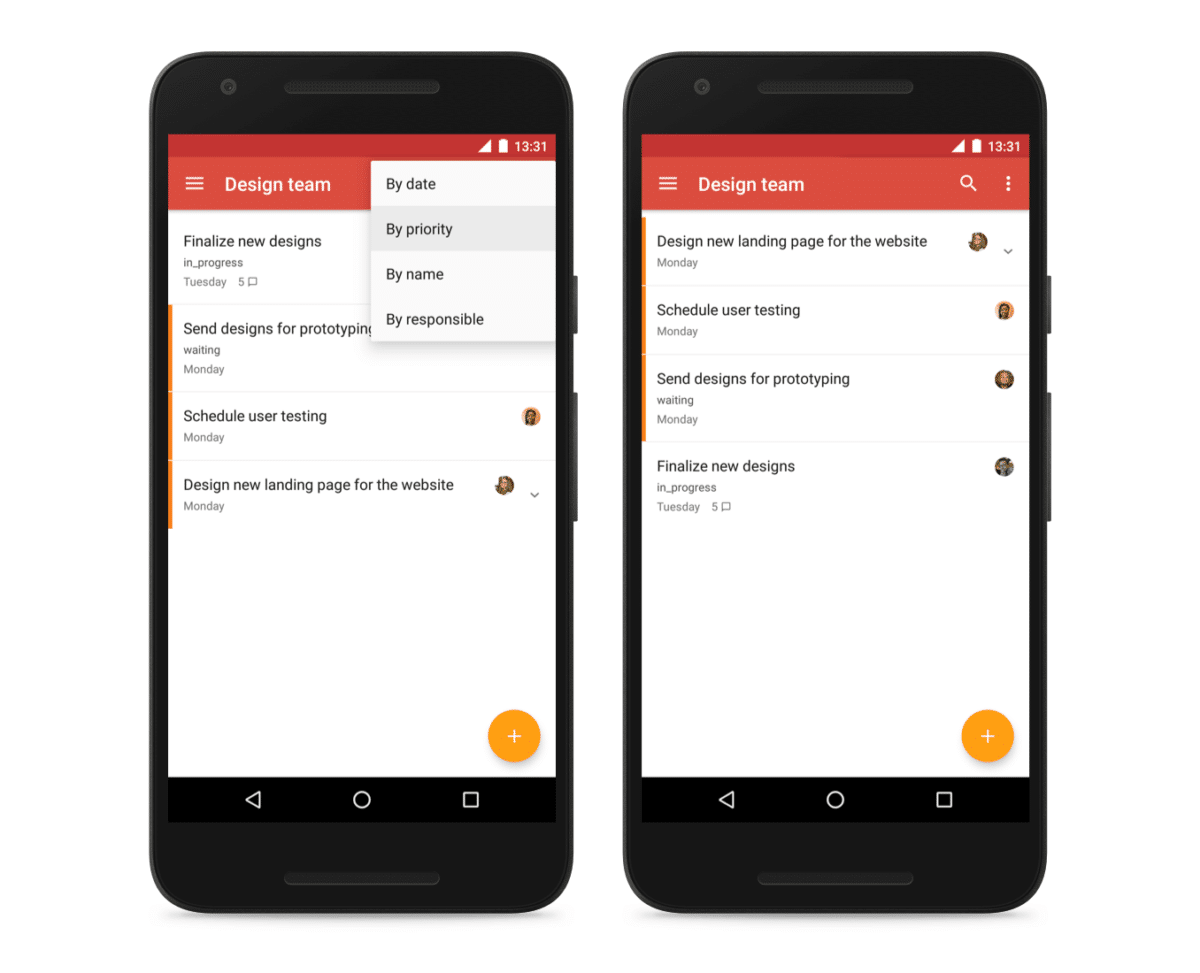 Usefulness Score: ⭐⭐
Price: Free, or $5/month for premium
Todoist is my productivity app of choice for task management. It's simple, cheap (there's a free version), and works on any platform (Windows, iPhone, Android, etc). You can organise your to-dos any way you want, with due dates, reminders, and sub-tasks for bigger projects.
I use the sharing features to delegate tasks to my executive assistant. So I just create a project called 'Dan', and put tasks in there that I'd like him to sort out. Todoist is also where I track my bucket list: rollerblading, archery, hunting, glamping, mountain biking, wakeboarding… and so on.
🧠 4. Notion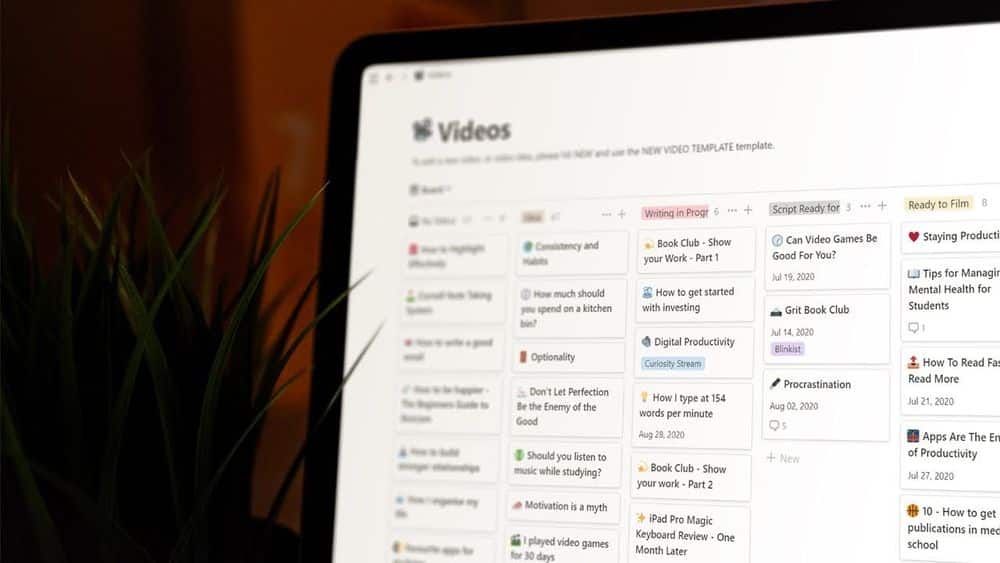 Usefulness Score: ⭐⭐⭐
Price: Free, $5/month premium
Notion is the main app I use for producing YouTube videos, planning my Deep Dive podcast, running the Part-Time YouTuber Academy, and getting stuff done in my business.
My favourite thing about Notion is how easy it is to customise workflows. Kanban boards, video embeds, smart spreadsheets, and way more.
There are a ton of features. But the key to using Notion is to start off with a very simple system, and build it up over time.
It's a super-clean and minimalist app by default, but I like to give my pages some character, with emojis and images. Notion also has a massive online community creating free & paid templates (check out my free video YouTube creator templates).
🔐 5. OnePassword
Usefulness Score: ⭐⭐
Price: $2.99/month
OnePassword keeps all of my passwords in one place, so I can easily login to any website without having to remember a zillion different combinations. It also auto-generates strong passwords when you set up a new account, so you're not using duplicates that leave all your accounts vulnerable if just one gets hacked.
☎️ Communicate
Using effective communication apps makes a huge difference to your life. They free up space for getting stuff done, so you don't collapse under an avalanche of messages and 'quick Zoom calls'.
Here are the best productivity apps I use for communicating.
🔔 6. Texts.com
Usefulness Score: ⭐⭐
Price: $15/month
One of my favourite new productivity apps is called Texts. It links to all your different messaging apps (WhatsApp, iMessage, Twitter DM's, Telegram, etc), and pulls all those messages into one place, on the Texts web browser.
I'm bad at replying to messages, and usually have dozens if not hundreds of unread messages across different platforms. But, when I do get time to reply to things, Texts lets me bash through everything on my computer without getting distracted.
It also has a bunch of smart features that make it easier to get to inbox zero.
🦸 7. Superhuman
Usefulness Score: ⭐
Price: $30/month
I've used Superhuman since 2018/19 for all my email. It's a super-slick app that connects to your Gmail account, and makes emails easier to navigate and filter. You can use lots of shortcuts to make processing your email much more productive.
But at $30 a month it's honestly pretty expensive. Useful if you get large amounts of email and need to blitz through it at rapid speed. But probably excessive for most people, as you can get free email apps that do exactly the same thing.
But I do get through my inbox a lot faster than I used to, and that's worth it for me.
📽️ 8. Loom
Usefulness Score: ⭐⭐
Price: Free (up to 5 minutes per recording), $8/month premium.
Loom is a great productivity app for sending async video messages. Use a webcam or screen record (or both), start chatting, then send the video file to whoever you like.
Let's say someone on my team is doing a presentation. Rather than doing it in a Zoom meeting (where everyone has to waste time setting up etc), the presenter will just record a Loom and send it out. Then we can all watch at 2x speed and understand what's going on quickly and efficiently.
Sometimes at the end of the week I record a weekly update for the team on Loom. It's so much easier for me to just speak to a camera or speak to my phone rather than write out a word-for-word company update.
If you're a freelancer, Loom is also great for communicating with clients.
📲 9. Slack
Usefulness Score: ⭐⭐⭐
Price: Free, or $6.67/month for premium.
I use Slack for team communication – it's great. We have a channel for announcements, team video suggestions, a watercooler for random chat, and so on. There are also channels for courses, email, podcasts, social media, the website, hiring, etc.
If you work with a team and are still using group emails or even a WhatsApp group, Slack is the productivity app you want. You won't regret it.
👹 10. Discord
Usefulness Score: ⭐
Price: Free
I've recently started using Discord as a community platform for fans of my channel. You can have voice chats, multiple channels for different topics (a bit like Slack), and it's just a chill place.
We also have a Discord for students of my Part-Time YouTuber Academy, where they can discuss YouTube strategy, new ideas, and chat to one other.
📖 Consume
These are the apps I use to productively read and listen to books, podcasts, and articles.
If you read a lot of books and articles, or listen to a lot of podcasts or audiobooks, try to experiment with different apps. You might find one that makes the whole experience a lot more enjoyable, not to mention effective.
Getting inspired by things other people have created is the starting point for most of my creative ideas.
📖 11. Kindle
Usefulness Score: ⭐⭐⭐
Price: Free (the app, not the device)
I read almost all of my books on Kindle . And the nice thing about the Kindle app is that it syncs across all platforms (desktop, mobile, physical Kindles, Amazon account). So you can pick up where you left off, and have your books everywhere all at once.
I have two physical Kindles, one that's always on my bedside table, and one that's always in my travel bag, so I'm never without one. And if I'm feeling particularly productive (like if I'm in an Uber or on public transport), I'll use the Kindle app on my iPhone. And that's what I do if I need to productively blitz through a book for research purposes.
📮 12. Instapaper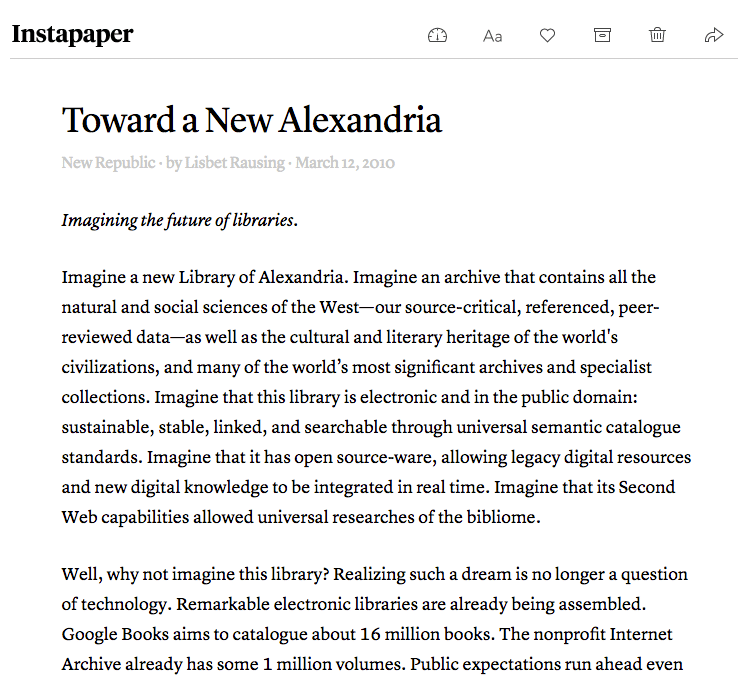 Usefulness Score: ⭐⭐
Price: Free, $2.99 premium
Instapaper is one of the best read-it-later apps around.
If I come across an article on the internet, and don't have time to read it there and then, I'll chuck it onto Instapaper. Then, when I've got a moment (on the toilet, sitting on a bus) I'll open up Instapaper and have a read through the articles I've saved.
Again, Instapaper is cross-platform, so you can access your account and start reading from loads of different devices. Instapaper also has a really good highlight feature, which comes in handy when it links to Readwise (more on that later).
🎧 13. Audible
Usefulness Score: ⭐⭐
Price: $7.95/month
I use Audible for all my audiobook listening. It's just an amazing app, particularly for skimming through nonfiction books at x2 speed. I also listen to a fair bit of fantasy fiction: Brandon Sanderson' books are a personal favourite.
If you get an Audible subscription, you get one credit per month to buy whatever book you like. It's a good way of testing out the first few chapters of a book before buying it on Kindle.
🎙️ 14. Castro
Usefulness Score: ⭐
Price: $2.99/month
I've experimented with so many different podcast apps over the years. Spotify, Apple Podcasts, Overcast… but the best app I've landed on is Castro. It lets you do a bunch of small but useful things like:
Set a custom start position for podcasts with repetitive intros.
Speed up the podcast
Control playback from Apple Watch
And there's good functionality for discovering new podcasts as well (like my own podcast, Deep Dive 🥳). So you can do more productive podcast listening while travelling or going for walks.
📒 15. Shortform
Usefulness Score: ⭐⭐
Price: $16.42/month, billed annually (or 20% less using my link)
Shortform has the best library of book summaries I've ever come across. I mainly use their iOS app on my phone, but they also have a web app that I use on Mac.
Their summaries are very in-depth: you get a one page summary, to see if this is the type of book you want to read. And then you get detailed chapter summaries. Even cooler, Shortform also bring in insights from other books as little 'snippets'. I get so much value out of reading Shortform summaries, and the app is simple and intuitive.
It's a really productive use of your time, especially if you regularly don't finish books because you have no time.
🕸️ Capture
Now, 'Capture' is important if you want to remember and refer back to the books, podcasts, articles etc that you've consumed. This is really important if you're a content creator or writer. If you can build your own note-taking system, you have a personalised library of thoughts and cool sources to draw on.
📝 16. Readwise
Usefulness Score: ⭐⭐⭐
Price: $7.99/month
Readwise essentially captures and stores all of your highlights from Kindle, Apple Books, Instapaper, podcast apps, and so on. Any time you highlight something, it will syncs to your Readwise database.
One basic feature of Readwise is that it sends you an email every day with five of your highlights, chosen at random. Which is a fun way of revisiting old books.
But Readwise's most powerful feature is that it can automatically export all of your highlights to note-taking apps like Notion or Roam. So if you're a content creator like me and you're trying to build an automated note-taking system, you can just chuck highlights from everywhere into Readwise and know they'll arrive in your notes app of choice.
Definitely a contender for best productivity app, especially if you're a creator like me.
🗒️ 17. Apple Notes
Usefulness Score: ⭐⭐⭐
Price: Free
Apple Notes is my go-to app for quick, simple notes. I use it to capture fleeting ideas (including for YouTube scripts), the occasional shopping list, and things like that. I've even been using Apple notes for my book research.
It just works, and syncs across all my Apple devices.
I often use it for capturing information from podcasts, because I still haven't found a good podcast clipper that can send text to Readwise. And even though it seems simple, there are a lot of deceptively powerful features, like AI text recognition for photos you import.
If I had to choose just one app for productive writing… it might be Apple Notes.
🧘 18. Day One
Usefulness Score: ⭐
Price: Free, $2.92/month premium
Day One is a beautifully designed journalling app. I wrote a whole newsletter issue about this. I use it on my Mac, iPad and iPhone in three main ways:
📖 Brain dumps and normal journal entries.
🥲 Keeping a folder of nice YouTube / online comments that I can look at when I'm feeling down. (I email screenshots directly to this journal, which is super convenient).
⏳ Keeping photos of birthday cards and other messages, so I can look back at them without cluttering my flat with bits of paper.
But it's also good for saving random memories (like my grandma asking if I can buy her some Bitcoin).
💪 19. Strong
Usefulness Score: ⭐
Price: Free, $4.99 premium
Strong is the app that I use to track my workouts at the gym (it's in the capture section because it's essentially capturing data). Strong lets you design custom workouts, and then tells you a) what weight you lifted last time, and b) how many reps you did.
So if you're like me and you make shit up when you go to the gym, at least you'll know what you lifted last time. And you can try to lift a little bit heavier than that. It's good to incorporate progressive overload and all that good stuff if you want to get #hench. Productive gym sessions, here we come.
🏗️ Create
This is what it's all been leading up to. Are you really being productive unless you're creating something? These are the best productivity apps I use for creating my YouTube videos.
🎨 20. Photoshop
Usefulness Score: ⭐⭐
Price: $9.99/month for the Adobe Photography Plan (Photoshop, Lightroom, 20GB of cloud storage).
I use Photoshop whenever I need to do anything fancy with image manipulation. For example, it's great for creating polished YouTube thumbnails. You can just drag and drop images from your desktop into the Photoshop app, and get to work.
I'm not a power user, but Adobe do a really good job with all their Creative Cloud apps like Lightroom, Photoshop, and Premiere Pro. So if you do a lot of work with images, it's worth the hefty monthly subscription to get them all as a package. No list of the best productivity apps for creators is complete without Photoshop.
🖌️ 21. Figma
Usefulness Score: ⭐⭐⭐
Price: Free, $12/month premium
Figma is an absolutely amazing web application for visual design. It's how I do mock ups for logos, web designs, Instagram carousels, and other things on the design side. I even used Figma to design this website.
It's also great for quick brainstorms, eg for my company's organisational chart. Nowadays though, my main use-case is making and reviewing YouTube thumbnail concepts.
✂️ 22. Recut
Usefulness Score: ⭐⭐
Price: $99 one-off payment (with 1 year of updates).
Recut is really handy if you're a podcaster or YouTuber. It removes silence from your videos and audio automatically, which saves a ton of time in the editing booth. That also makes for a more compelling video/podcast, because the listener doesn't have to sit through all the 'ummms….' and random pauses.
If you're editing long conversations regularly, do yourself a favour and get Recut. It can easily 2x your editing productivity.
⌨️ 23. Descript
Usefulness Score: ⭐
Price: Free, $12, or $24 for premium
Descript is another cool little app for editing. Basically, it lets you edit video like a Word documents. So for example, when editing a podcast, we'll import it into Descript, which generates a transcript, and we'll be able to just edit that transcript like it's a Word document, cutting out the corresponding bits of video.
🎬 24. Final Cut Pro X
Usefulness Score: ⭐⭐⭐
Price: $299.99, one-off payment
Final Cut Pro X is my absolute favourite video editing software. The basic features are very intuitive, so you can start editing within an hour or so. But it also has a LOT of powerful features, including smart object detection (it identifies objects in your footage, and can show you all the instances where they appear), and
If you like, you can check out my Final Cut Pro X course over on Skillshare to learn all the basics and a few cool tricks I use for my YouTube editing.
I hope you enjoyed this list of – what I think are – the best productivity apps!
For a breakdown of my personal productivity system, check out this video: