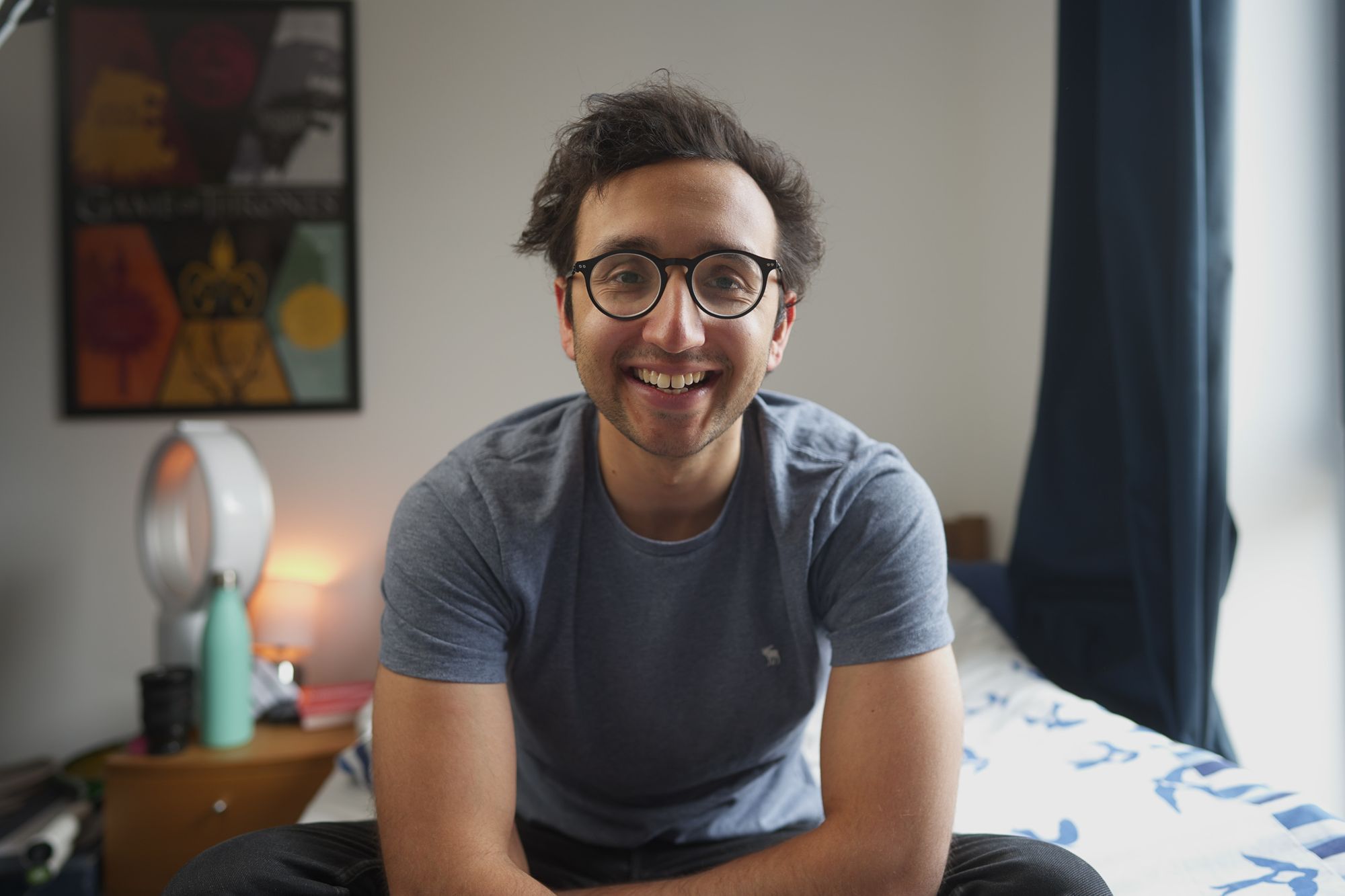 🎙Deep Dives
Insightful conversations with interesting people.
Once a week, I have conversations with a guest on my YouTube channel which are all streamed live. Guests have included authors such as Derek Sivers, John Zeratsky and Ryan Holiday, entrepreneurs John O'Nolan and Noah Kagan as well as fellow YouTubers such as Shelby Church and Sara Dietschy.
Please turn on notifications and subscribe to the channel to tune in live. If you can't catch the discussion when it goes out, there are two ways of watching the entire interview later:
Visiting my page on Nebula.
Joining the Friendzone - my members community - where you'll get exclusive access to all my Deep Dives (as well as a host of other exclusive benefits!)
To read about some of the key ideas that we talk about in these discussions, please see the articles below.
Deep Dive #1 - Noah Kagan on Careers Advice, Books and Productivity
Deep Dive #2 - John Zeratsky on How To Make Time For What Matters
Deep Dive #3 - Deep Dive #3 Valentin Perez on Organising His Life in Notion
Deep Dive #4 - Bobby Seagull on Television Success, Mindset and Trivia
Deep Dive #5 Derek Sivers on How To Do What Makes You Happy
Deep Dive #6 Tynan on Becoming Superhuman and Living The Nomadic Life
Deep Dive #7 Nelson Dellis on Becoming a Memory Champion
Deep Dive #8 Cliff Weitzman - Life Advice from Forbes' 30 Under 30
Deep Dive #9 Sara Dietschy on Building Your Own Path as a Creator
Deep Dive #10 Ruby Granger on Life Lessons from Books, Studying & YouTube
Deep Dive #11 UnJaded Jade on YouTube, Gap Years and Odyssey Plans
Deep Dive #12 Khe Hy on Quitting Wall St., Self-Worth and Leisure
Deep Dive #13 Shelby Church on Growing a Successful YouTube Channel, Podcasting & The Value of Blogging
Deep Dive #14 Tiago Forte on Productivity and Building a Second Brain
Deep Dive #15 Benjamin Hardy on Willpower, Personality and Goals
Deep Dive #16 Khe Hy on Coaching, Finding Purpose and Enjoying the Process
Deep Dive #17 August Bradley on Systems Thinking, Notion and Goals
Deep Dive #18 John O'Nolan on Life as a Nomad, Ghost and Optimising for Happiness
Deep Dive #19 Nat Eliason on Building Life Changing Blogs, Optimising SEO and Developing a Systems Mindset
Deep Dive #20 Ryan Holiday on Writing, Measuring Success and Stoicism
Deep Dive #21 David Perell on the Power of Writing Online, Building an Audience and Originality
---